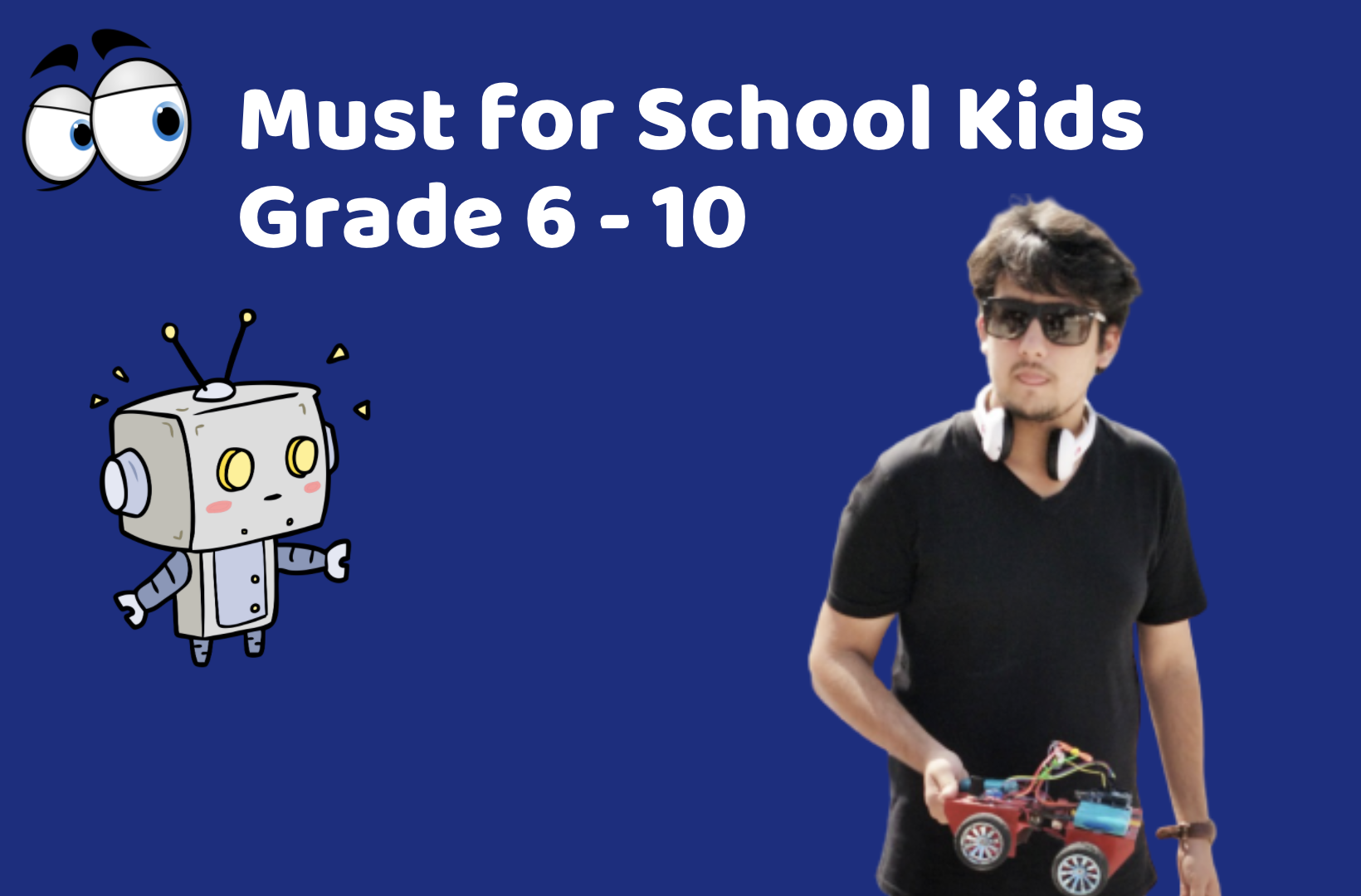 Introduction
Want to build your own Robot? Robots are almost every child's wild imagination and to build one ourselves is like a long cherished dream coming true.

We all want to learn Robotics but where to learn and how to get started limits many. Plus learning Robotics is expensive!

To overcome all these hassles, Coding Blocks Junior has launched the Robotics course for School students. This course is ABSOLUTELY FREE and will teach the basics and advanced concepts of Robotics.

What's more? You will also be provided with a Certificate of Completion upon successful completion of the course.
Schedule

Course started on 29 August 2020
Sessions on Tue and Sat | 8 - 9 PM
Assignment discussion, tutorial and project classes in the week

Syllabus